If you have Amazon Prime, included with your prime account is a premium subscription to a twitch.tv channel, which then pays the owner of that channel.
It just so happens the PC has a twitch channel, where major events are live streamed, online game reviews are posted, the Holotheater discussion show is streamed, etc.
http://twitch.tv/swccgpc
This is a great way for the PC to make money that costs you nothing (if you already have an Amazon Prime account).
Here is your step-by-step guide how to subscribe to the PC's twitch channel, earning them money, costing you nothing, and making you eligible for bonus prizes from the PC.
1: Go to twitch.tv/prime
2: Click "Try Twitch Prime"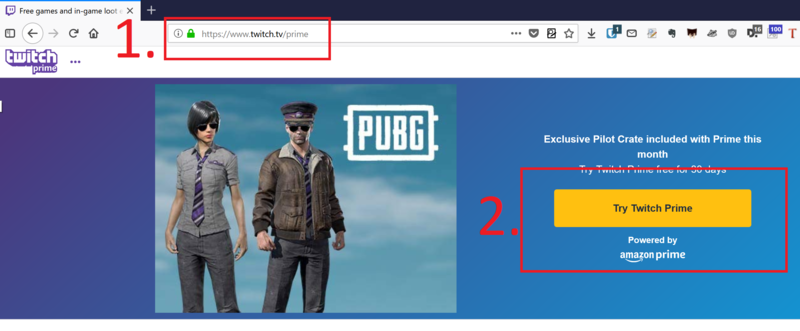 3: Select your country, and hit continue.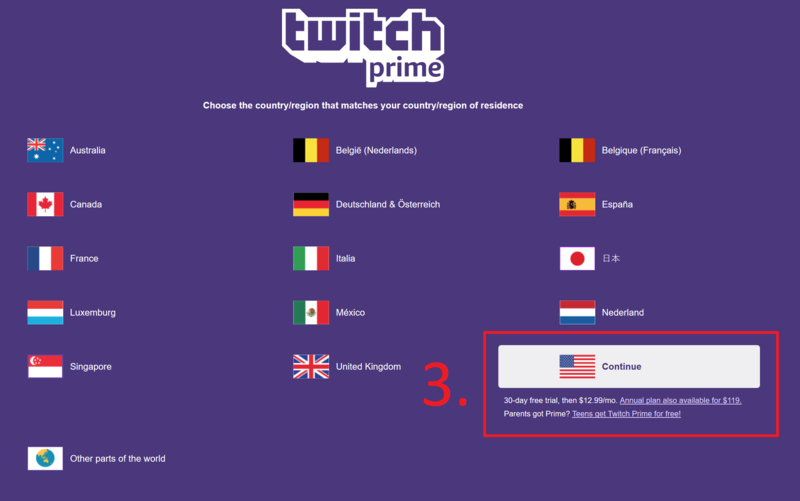 4: Click confirm to link your twitch and Amazon account (you must be logged in to both--it will ask you to log in right before this step if you are not yet).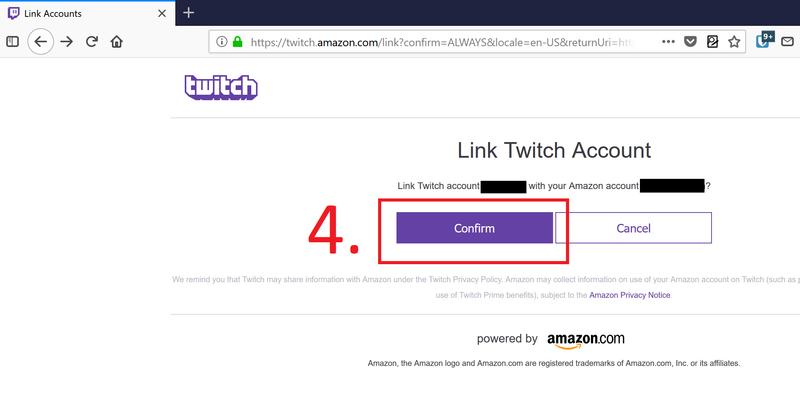 5: Go to twitch.tv/swccgpc
6: Click the purple "subscribe" box
7: Click "subscribe free" in the dropdown box.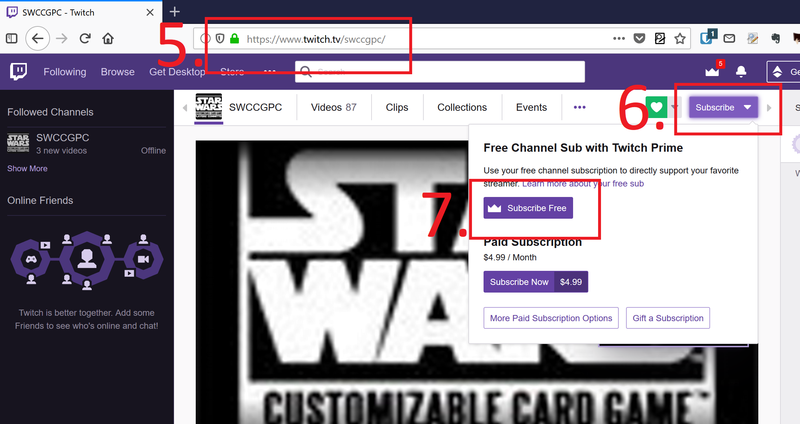 Special prizes such as bonus foils will be made and given to prime subscribers
, with more details coming soon. Putting this out there now so you can get a jump on it and be on the list for the prizes when they come!
(You can also subscribe to the twitch channel without a Prime account, and that does help the "ratings"/visibility, but doesn't provide the same amount of money, unfortunately. It does help the PC, but prizes will be for these "Prime" subscribers, I believe.)
EDIT: As pointed out by a few people below,
this only subscribes you for 30 days. You have to go "renew" it every month.
Luckily, you don't have to do this whole process again.
Once your account is linked (steps 1-4 above), it's just the final screenshot (a single page you're on, and do steps 5-7, above), once/month.
Easiest way to do it, IMO:
Set a calendar alert at
http://calendar.google.com/
. Set it to repeat once/month, and for the alert section have it send you an email (not make a noise or whatever), and in the notes field of the calendar event put the twitch.tv/swccg link.
1. Set an event name.
2. Set a custom repeat to remind you once/month on a particular day (I chose the 1st, but you can do first Monday, or 15th, or whatever).
3. Have it email you on that day, at a time of your choosing.
4. Put the link to the PC's twitch page in the notes.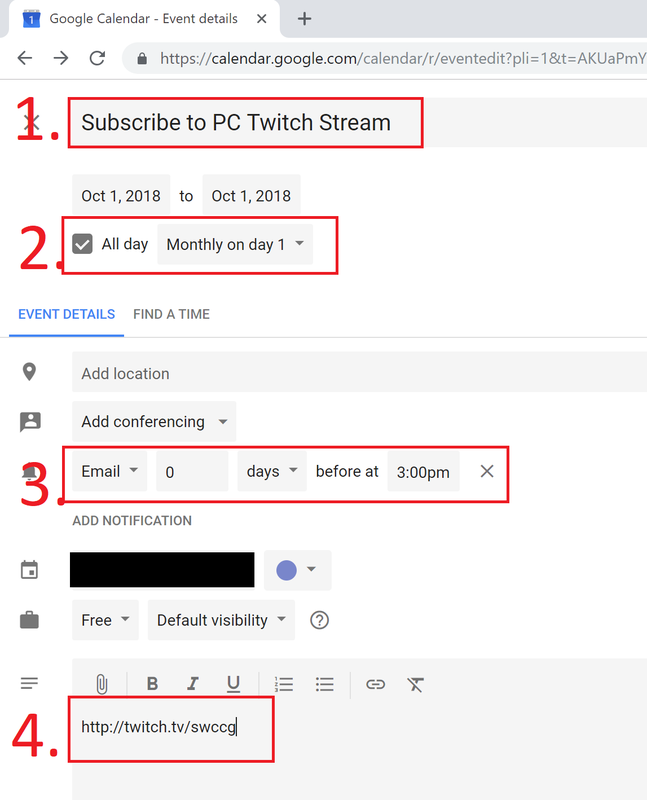 Then, once/mo, you'll receive that email. You click the link in the email, you click the purple "subscribe" button, click subscribe again (steps 5-7 in the above directions). Done.
3 total clicks, takes about 10 seconds total
, until the next month. You are eligible for bonus prizes, and you give the PC money! Win-win!